Are You Struggling with Dry Eyes?
You rely on your vision every day, but irritating dry eye symptoms can get in the way of living life to its fullest. Not only are dry eyes uncomfortable, but they can also impact your job performance, make daily tasks increasingly difficult, and so much more.
Our optometry team is committed to providing you with the vision care you need and deserve. At our practice, we're proud to offer OptiLight by Lumenis to our patients, specially designed to help you find relief from dry eye disease.
Book an appointment today to see how OptiLight can help you!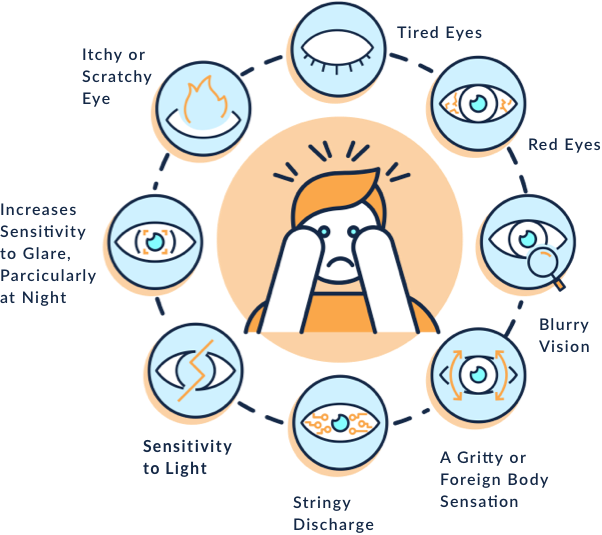 What Is Dry Eye Disease?
Dry eye disease is an eye condition that occurs when your eyes don't get adequate lubrication from your tears to keep them moist and comfortable. This is often a result of your eyes not producing enough tears or producing tears that are low quality.
Your tears are made up of 3 distinct layers, all of which work together to keep your eyes healthy and lubricated:
The oily layer prevents your tears from evaporating too quickly
The watery layer delivers nutrients to your eyes
The mucus layer keeps your tear film stuck to the surface of your eyes
If there's an issue with any one of these layers, it can lead to dry eye disease.
The Role of the Meibomian Glands
One of the leading causes of dry eye disease is meibomian gland dysfunction.
Meibomian gland dysfunction occurs when blockages form in your meibomian glands, which are located around the edges of your eyelid. These blockages prevent your tear film from getting the oils it needs, which can cause your tears to evaporate too quickly, leading to dry eye symptoms.
What Is OptiLight by Lumenis?
OptiLight by Lumenis is a safe, gentle, and effective treatment for dry eye symptoms caused by meibomian gland dysfunction. This non-invasive procedure is the first and only FDA-approved intense pulsed light (IPL) treatment for dry eye management.
OptiLight uses precise pulses of light, done in the area below the eyes, to reduce dry eye symptoms. This 10-15 minute procedure can significantly relieve dry eye symptoms by:
Increasing tear break-up time
Reducing the amount of demodex mites and bacteria living around your eyes
Eliminating blood vessels that contribute to inflammation
Improving meibomian gland functionality
Is OptiLight by Lumenis Right for Me?
While OptiLight by Lumenis is an effective dry eye management solution, we want to make sure it's right for you. We do not recommend this treatment if you:
Are taking certain medications, like Accutane
Have active acne
Suffer from certain skin disorders
Are susceptible to keloid scarring
Have severe scarring
Have severely sunburned recently
Your optometrist is the only person who can determine which dry eye treatment is best for you and your individual needs. During your next eye exam, ask us if you are a good candidate for OptiLight by Lumenis.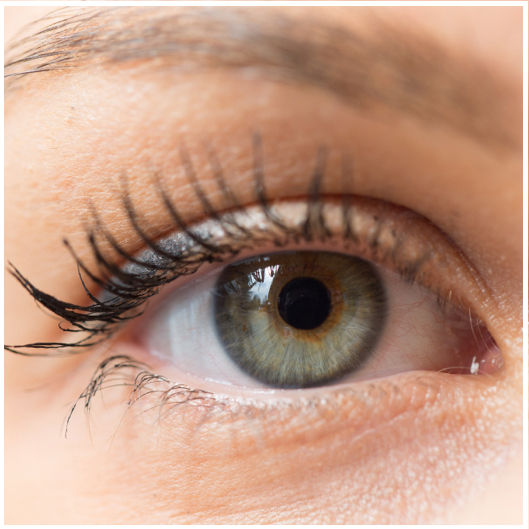 We're Here to Help
Our team is here to help you find relief from dry eyes. We always strive to offer our patients a comprehensive eye care experience, and our treatments reflect that.
Book an appointment today to see how OptiLight by Lumenis can help you!
Testimonials
I cannot say enough about how kind and helpful the staff is. The office and exam rooms are clean, comfortable and updated. Dr. Frank Celin was professional, personable and knowledgeable about my eye conditions nystagmus and strabismus. He took his time and treated me with care. The staff spent at least an hour helping me pick out and narrow down frames from a great, selection. After trying a few different ophthalmologists over the years, I feel very comfortable in Dr. Celin's care and will be going back.
Michelle R
With 3 office locations it is ideal for selecting an appointment time and area that is convenient for you. The staff at each office are helpful, knowledgeable, friendly and ready to help when you need it. The doctors are professional yet friendly, thorough yet timely. If you haven't gone to this practice, go. McCauley, Celin Eyegroup I think leads the area for excellence in Eyecare!
Deb M
My experiences have always been more than anticipated. The staff and doctors continue to do more than ever expected. Interested in a patients view/treatment at their offices and exceptional frames. I have family from out of town who book their appointments here because they feel their care is in best hands from lasik info and contacts to their frames and lenses. Still the best!
Anonymous
I switched from Dr. Prazer (and his own practice) to Dr. Caitlin McCauley when I had to change insurance several years ago. I was reluctant to switch, but I soon found that Dr. McCauley was just as wonderful and knowledgeable.
Anonymous
Everyone is so nice in their offices. The other day I kept the office person on the phone for the longest time trying to find the best appt time. She never even flinched! I felt so bad wasting her time but she made me feel so comfortable. Exceptional selection of glasses, and seriously sincere staff and physicians. I would recommend them to anyone. I chose this office after a bad experience with a local competing office and I am quite please with my choice!
Lindsi D.
They have 3 local offices was extensive hours. They can even accommodate patients on evenings and weekends! I saw Dr. Robert McCauley. I found him to be very pleasant and knowledgeable. The waiting room is very clean and brightly lit. As I went in the evening it was nice and quiet. It almost doesn't matter though. Both times that I went I was taken promptly and even a little early! I only went for my contacts so I don't have any comments regarding their frames department, but I will be sure to come back once I need new glasses.
Jenny C
I have been coming here for years and not once has any visit been below fantastic service. My appointments have been on time and I'm usually in and out within an hour. I once tried to visit a new eye doctor where I worked out of convenience and it was a terrible mistake. No matter what section of town I live in, I will always make it a mission to keep my business here.
Douglas D
This is the best most thorough place you can go for eye care. The selection of glasses frames is excellent and you can be sure you are getting a thorough eye exam. The staff are friendly professional and we'll informed.
Judy R
Terrific practice! Relocated last year from the east coast and a friend suggested this group. Dr. Lindsay and her team are highly skilled professionals, who genuinely have their patients best interests. I appreciate Dr. Lindsays' sincere effort ensuring the eyewear I choose will meet my professional and personal needs. Awesome Doctor!
Robert D
Beyond helpful and patient. Dr. Lindsay is amazing and was able to find a pair of contacts for me to wear after 10+ years of being stuck wearing only glasses. The entire staff, and Dennis in particular, are always there for you if you ever need anything. A++ service.
Anthony N.
Fantastic office right down to the staff! Dr Lindsay was so wonderful ! Very attentive to a problem I was having , took the time to explain everything to me very thoroughly and truly showed she cared !
Anonymous
Our Locations
Wexford
We're located on Brooktree Road in the Brooktree Center Office Park. If you have trouble finding us, please give us a call.
1000 Brooktree Rd. Suite 300

Wexford

,

PA

15090
Hours of Operation
Monday

:

8:30 AM

–

5:30 PM

Tuesday

:

9:00 AM

–

5:30 PM

Wednesday

:

8:30 AM

–

4:30 PM

Thursday

:

9:00 AM

–

4:30 PM

Friday

:

8:00 AM

–

4:00 PM

Saturday

:

Closed

Sunday

:

Closed
Closed for lunch 12:45 pm to 1:45 pm
Perrysville
Find us just off Perry Highway next to Allegheny North Veterinary Hospital. Please give us a call if you have any trouble locating our office.
956 Perry Hwy.

Pittsburgh

,

PA

15237
Hours of Operation
Monday

:

9:00 AM

–

5:30 PM

Tuesday

:

9:00 AM

–

4:30 PM

Wednesday

:

8:00 AM

–

5:30 PM

Thursday

:

8:00 AM

–

5:30 PM

Friday

:

8:00 AM

–

4:30 PM

Saturday

:

Closed

Sunday

:

Closed
Closed for lunch 12:45 pm to 1:45 pm
Gibsonia
Our practice is located just off William Flinn Highway. Give us a call if you have any problems finding us.
5450 William Flinn Hwy.

Gibsonia

,

PA

15044
Hours of Operation
Monday

:

8:00 AM

–

5:30 PM

Tuesday

:

9:00 AM

–

4:30 PM

Wednesday

:

9:00 AM

–

4:30 PM

Thursday

:

8:00 AM

–

5:30 PM

Friday

:

8:00 AM

–

4:30 PM

Saturday

:

Closed

Sunday

:

Closed
Closed for lunch 12:45 pm to 1:45 pm
View Our Brands
We carry a variety of fashion-forward brands, so you're sure to find a pair of glasses that suit your style and vision needs. Once we determine your prescription, our friendly and knowledgeable opticians will help you find the perfect frames and fit for you.